Way back in high school, I received a copy of Bell Lab's CardIAC computer simulator (
https://en.wikipedia.org/wiki/CARDboard ... omputation
, also a great description with programs and an emulator:
https://www.cs.drexel.edu/~bls96/museum/cardiac.html
) from my math teacher. Earlier I had been introduced to the school district's (School District 214, in North-Western Chicagoland) HP-2000 computer and taken to it like a duck to water. In learning HP's TSB (Time Share BASIC) I wrote my first emulator, a CardIAC emulator. Unfortunately, I have no memory of the user interface, only the background. Over the past several years, I have wanted to recreate my emulator, but in hardware.
A while back, I ran across the Kim-Uno (a 6502-based KIM computer:
http://obsolescenceguaranteed.blogspot. ... o-uno.html
) which stirred my creativity. I recently ordered an Arduino Nano (
http://www.banggood.com/ATmega328P-Ardu ... 59231.html
) and several Nokia 5110 LCD modules (
http://www.banggood.com/5Pcs-LCD-Module ... 45893.html
.) Time to play.
Here is my prototype as of this point (note that I have not done the initial wiring yet.)
I prefer to do my prototyping off of a CAD drawing, and then when everything works, it already matches up and so I can just have some boards manufactured.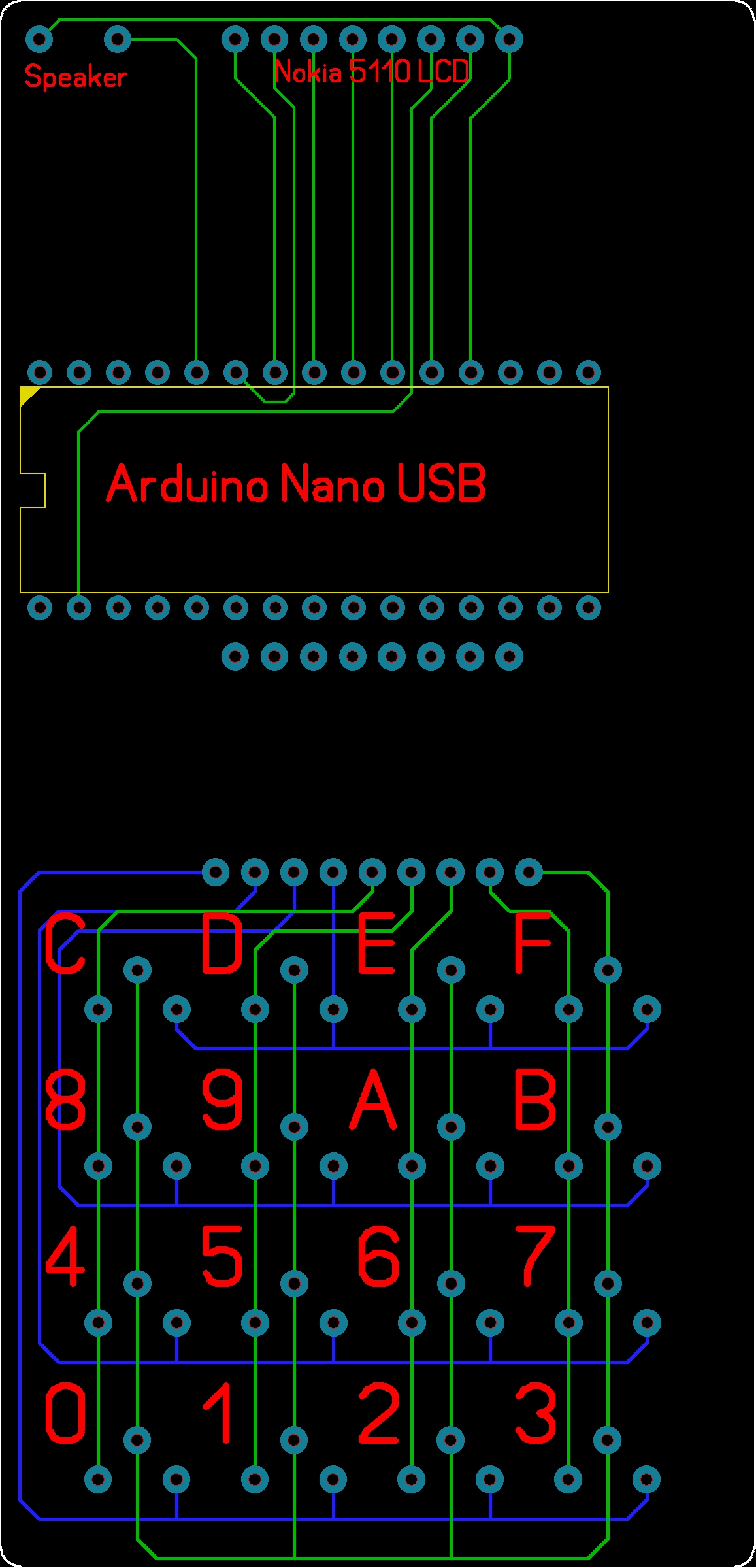 This will be enough to simulate the CardIAC, but I am thinking of adding an external serial RAM, so that the thing can simulate/emulate more complex systems.
Ideas? Question? Suggestions?